Initial Reaction: Couldn't put it down. Absolutely blown away by this spectacular story.
Book Description:
Deep within the Yucatan jungle a demon has awakened…
Gretchen Finch's job would be much easier if she weren't alone in the jungle with a brilliant recluse whose every glance sets her on fire. But the more she focuses on her work, the closer she gets to unlocking the mysteries of a terrible creature – the Night Demon – that threatens the world as she knows it. Though her scientific mind tells her it's impossible, she's beginning to believe the ancient Mayan tales as the sinister jungle comes alive around her.
Lukas Smith has spent hundreds of years searching for answers to his immortal Night Walker nature. As a series of ancient glyphs become clear, he's about to find out more than he'd ever hoped, but the more he learns, the more his fate intertwines with the Night Demon, and the harder it becomes to hide his immortal secret from the beautiful, intelligent Gretchen.
Together, they must find a way to stop the inexplicable violence and mass destruction surging across the earth before the Night Demon destroys more than just mankind.
Page Count: 234 pages
My Thoughts:
This book provided by Entangled Publishing for an honest review.
Night Demon was a continuation of Lisa Kessler's Night series. This book is the definite game changer in the series because it is edgier and more intense than Night Walker and provides much more information about the Night Walkers and their history.
Night Demon opens in the Yucatan rainforest with archeologist Gretchen Finch and Night Walker, Lukas Smith investigating a Mayan sacrificial altar. Gretchen and Lukas are in the rainforest for their own personal reasons. For her it's professional but for him it is very, very personal. As the two work together during long days and steamy nights, they develop a rapport and a simmering attraction for each other. But Lukas will not yield to his attraction for her body or her blood because he hopes that his life-long journey will end in the rainforest. But fate intervenes when the Night Demon, Camalotz, is awakened from her century's long rest, hungry for death and total annihilation of humans and Night Walkers alike. Gretchen and Lukas, along with Callisto and Kate (from Night Walker), and the Night Walker gods Issa, Colin, Kane, and Mulac must work together to re-imprison the demon. But as they battle to literally save the world they discover a inconceivable betrayal that will change the Night Walkers forever.
Night Demon was a bit dark because of Camalotz' brutality and the battles that ensued between her and the Night Walkers. Kessler did an amazing job crafting a high impact story that contained a tightly knit story line, an exceptional plot, and diverse characters. The story was a nail biting, page turner that was highly detailed and vivid — containing lots of angles, lots of motives, and even more questions.
A battle is brewing between the forces of good and evil but the battle lines are still being drawn and it's anybody's guess who will remain standing when it's over.
Readers of urban fantasy and paranormal romance will truly appreciate this multifaceted tale.
Reading Time: 7 Hours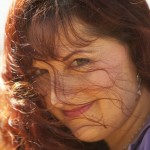 Lisa Kessler is an award winning author of dark paranormal fiction. Her debut novel, Night Walker, won a San Diego Book Award for Best Published Fantasy-Sci-fi-Horror as well as the Romance Through the Ages Award for Best Paranormal and Best First Book.
Her short stories have been published in print anthologies and magazines, and her vampire story, Immortal Beloved, was a finalist for a Bram Stoker award.
When she's not writing, Lisa is a professional vocalist, performing with the San Diego Opera as well as other musical theater companies in San Diego.
Click here for other works